The 7Artisans 7.5mm f2.8 fisheye lens is such a gem. I can't believe the price of it compared to the results it can give you. I've been using it steadily for over 2 months now, for everything from astrophotography to every day walk-about photography. Here are my thoughts, and loads of photo examples for you to take a look at.
7Artisans Quality
I was won over immediately by the packaging. I know it's such a small thing in the scheme of things, but this lens arrived in a beautiful black box that got me giddy to get started straight way.

The build quality of the lens is superb, and perhaps more importantly it is small in size, which is perfect for the m43 system. I've previously owned the Olympus 8mm fisheye, which is a great piece of glass. But damn it's a pretty heavy piece of glass! The 7Artisans 7.5mm will fit in your bag without you really feeling it. The fisheye look is quite niche, I suppose, so I value the smaller size a lot.
It's the sort of lens you can throw in your bag "just in case".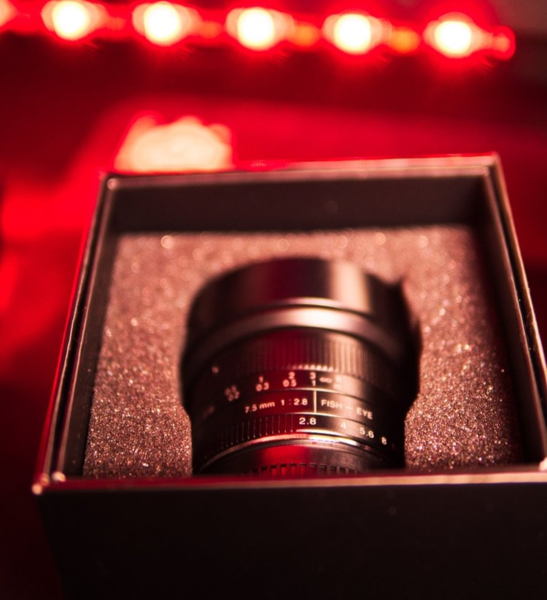 Check out the 7Artisans fisheye on Amazon here.
7Artisans 7.5mm for Astrophotography
I first tested this fisheye lens for astrophotography, and got superb results. I've written a complete astrophotography guide for beginners blog post, and all the results were shot with this lens. I won't go on about astro in-depth here because that article covers just about everything, but needless to say, even at f2.8, the 7Artisans lens gave me sharp enough results. Is it the sharpest lens ever made? Absolutely not. But are the results impressive and more than usable? Hell yes! Check out those photos and see what you think.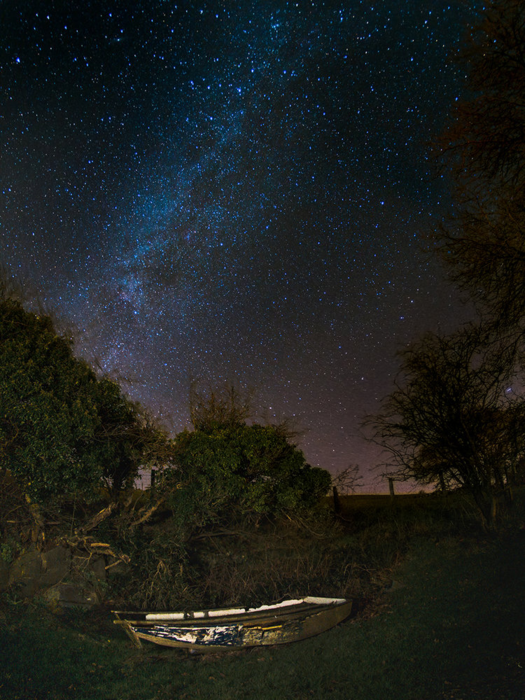 Manual Focus — is is a pain in the butt? Not really.
Because the focal length is so wide, focus is seldom an issue. Everything from a few inches away from the glass to infinity will be in focus for most of the usage. You only really need to adjust the focus ring if you want to capture something super close to the front element of the lens. So while this lens is manual focus only, I wouldn't ever say that it has slowed me down when I'm out and about.

If you'd like auto focus, and an all-round beast (and pricy!) fisheye, I have to say the Olympus 8mm f1.8 is probably the best fisheye lens ever made. But it is also a heap more money. Like. A lot more.
The barrel distortion, by design, gives an other-worldly result straight from camera, but with a bit of editing in Lightroom, you can straighten out the images to a reasonable degree. I think this is a testament to the optical quality of the lens because things can quickly fall apart if you attempt to do this with a less than stellar starting point.
The edges do have some fall off. I think that's to be expected for the price. This isn't pin-sharp all the way to the edges, but the results are usable. Very usable if you stop the lens down a bit. I have had fantastic results straightening images out from f8 and above.
Out in the wild, in real-world usage, I really enjoyed the tactile qualities of this lens. The focus ring is smooth and easy to manoeuvre, and the aperture ring is smooth and click-less, giving you a smooth and seamless experience without looking down at the lens.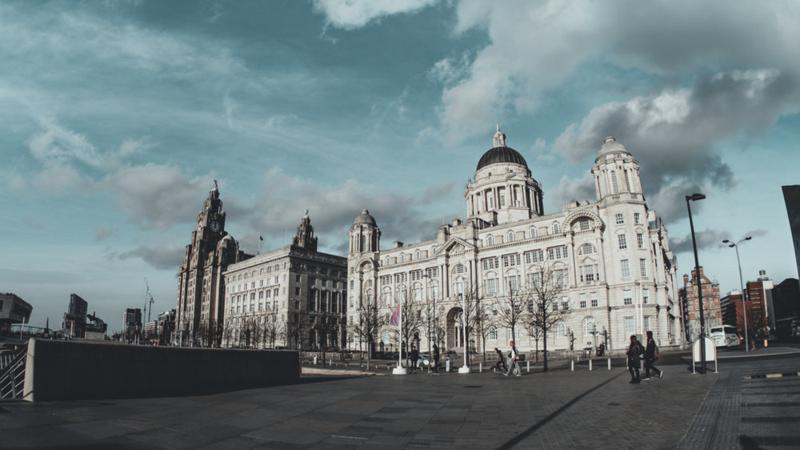 One thing to be aware of…
This isn't so much a fault with this lens, as it is with any lens that has a huge, curved, front element. Shooting into the sun can create some flares. This can be a look that you're going for, but generally, when the focal length is so wide, the flares can get lost in the frame. There isn't much you can do creatively with them. So take time to compose your shots in challenging conditions. You can angle the lens a millimetre up or down and get that flare under control!
And as I say, this affects all fisheye lenses, not just this one. But worth noting as you can't exactly stick a larger lens hood on it, can you? It would end up in the frame.
So… in a nutshell.
If you're a micro four thirds veteran, you'll probably know by now that good quality wide angle lenses are basically the holy grail of the system. The cropped sensor makes longer focal lengths a dream, so I was genuinely pleased to get such a high quality image for this price point.
This was my issue, you see. I sprung for the eye-watering Olympus 8mm f1.8 fisheye, and it is superb — don't get me wrong — but for how often I actually might need the fisheye, ultra-wide look, I felt that the money could be better used elsewhere in my lens lineup. This is why I think the 7Artisans 7.5mm f2.8 is such a great proposition. Fisheye is great fun to play with, and while the majority of us might not be able to justify a more expensive alternative, most of us could add the 7Artisans lens to our collection without breaking the bank.
If you want a fun, niche lens, that's well built, and also great for astrophotography if you fancy dabbling in that, then you can't really go wrong with the 7Artisans 7.5mm f2.8. If you want clinically clean edges, then expect to pay quite a bit more. Me? I'm a fan. I'm really happy with the results you can achieve with this lens. Tons of photos and a video review at the end of this article.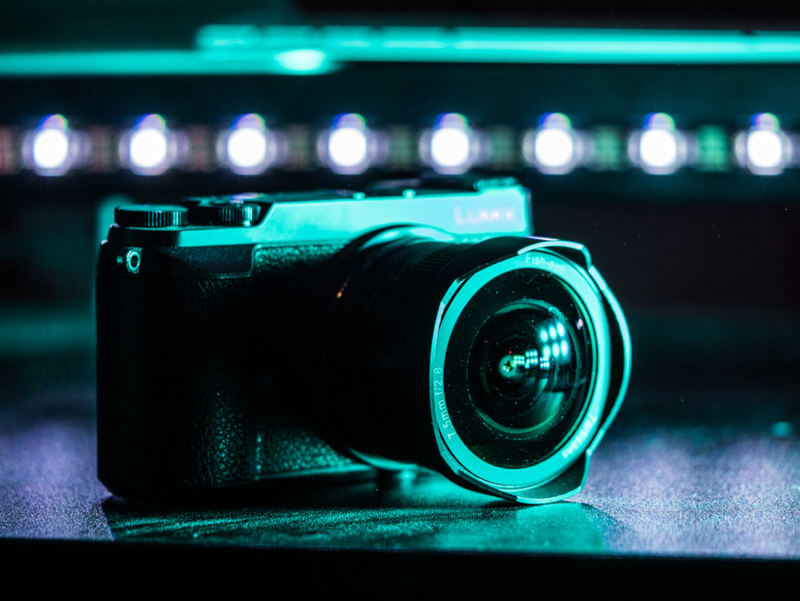 What else can you buy instead?
First of all, here's the 7Artisans fisheye on Amazon for you to compare.
Get a tissue ready, because some of these prices are a bit eye-watering. But also get your credit card ready because they're bloody spectacular lenses.
As I've mentioned, you can go for the - best in class - Olympus Pro 8mm f1.8 fisheye. So good. OMG. This is fast, auto focus, and pin sharp for days even wide open. Frankly, I don't know how they managed it. Check it out on Amazon here.
If you're looking for wide-angle, but not necessarily fisheye, then the Laowa 7.5mm f2.0 is just sublime. Also pricy. But all accounts suggest that it is sharp to the edges, and really keeps any unwanted barrel distortion under control. Check it out on Amazon here.
If you would like an alternative budget fisheye lens, the Samyang 8mm seems to be well received. I haven't used this model personally, but I had an 8mm samyang fisheye for my Sony cameras back in the day, and I loved it. It's a bit slower than the 7Artisans lens, but it might be worth investigating all the same. Check it out on Amazon here.
Here are some photos I've taken with the 7Artisans 7.5mm f2.8 fisheye. I've had a great time with this lens so far, and I think it will have a permanent place in my bag going forward. You just never know what a wide angle or fisheye lens might be handy!
p.s. I've edited these photos with my preset pack, PEOPLE AND PLACES, which is available to buy here.