Lens review – 7Artisans 60mm F2.8 1:1 Macro
Received this 7Artisans 60mm F2.8 1:1 Macro lens in Fuji XF mount directly from 7Artisans factory. Lens is sent for review
purpose together with my recently purchased again 7Artisans 50mm F1.8 (I'll update review of that lens with new impressions, since now I received well collimated sample). I don't shoot Macro but like taking closeup pictures so was wondering if it's
reasonable to purchase 7Artisans 60mm F2.8.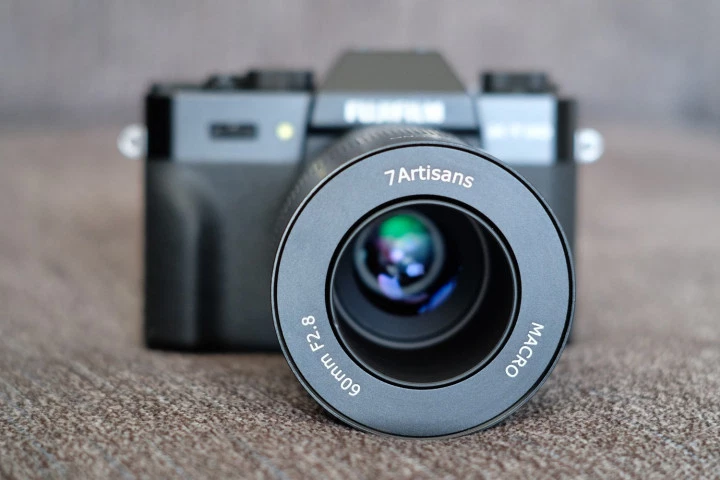 I had Fuji XF 60mm F2.5 in the past but just didn't use it much and sold. Having much more affordable 60mm F2.8 with true
manual focus and Macro focusing range sounds interesting.
This 7Artisans 60mm lens has quite long focusing rotation of about 300 degrees. The optics is relatively small and short inside
this long body, and like many other macro lens the increased dimensions are just fit much longer focusing distance goal.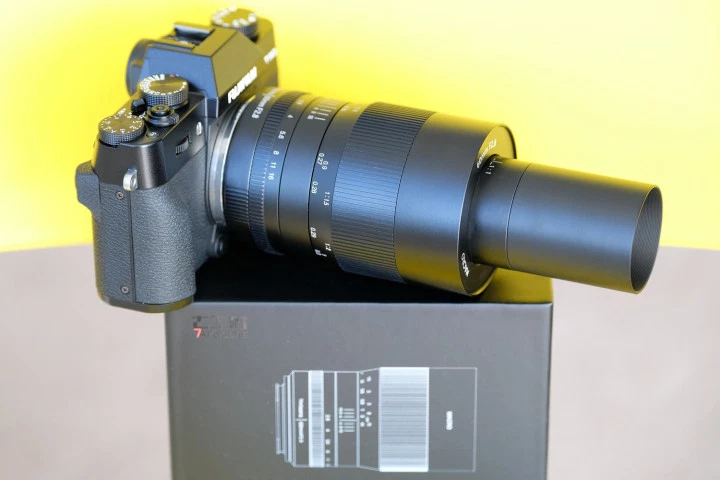 I think it's interesting design allowing to unscrew front part of lens core tube to make the lens smaller at closest focused
distance.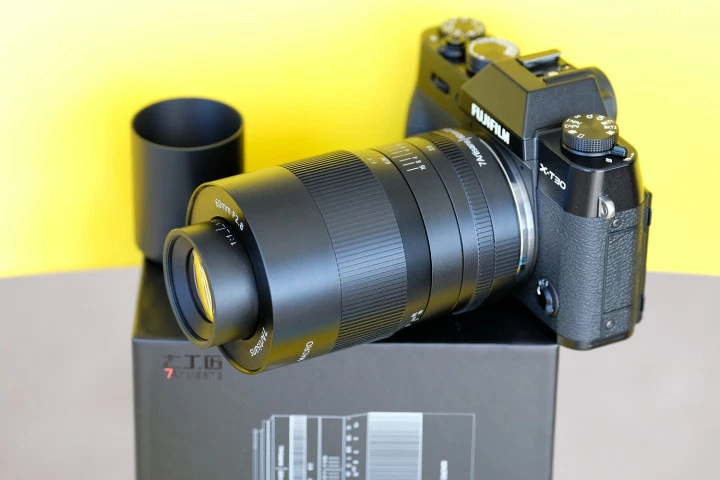 It's nice feature, though there are two thing with this approach I'd like to see a bit differently then 7Artisans designed:
removable tube does not have filter thread, and connection thread is about 37mm wide so standard 39mm filters will not fit.
However taking into account how far is front lens surface hidden inside body focused at infinity it's not a big deal. Looks like
lens doesn't require hood : )
7Artisans manual also says this tube can be submerged for underwater pictures when fully extended, though reminding that
lens is not waterproof. I don't think I'll risk the camera trying to make underwater shots outdoor, though with precise tripod movement I'll probably take some indoor underwater test shots to see how it works.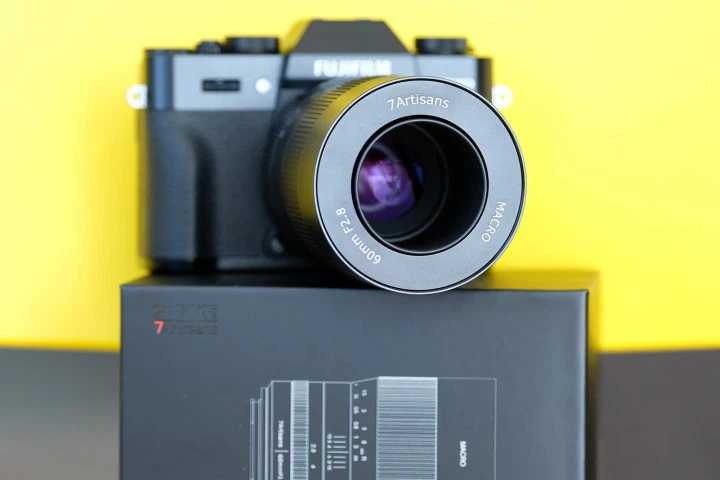 F2.8 is delivering very narrow DOF at extreme close distance, so closing aperture and ideally using tripod is required. I've made couple random test shots indoor by putting camera on a table and increasing ISO to 3200 to make F8 shots.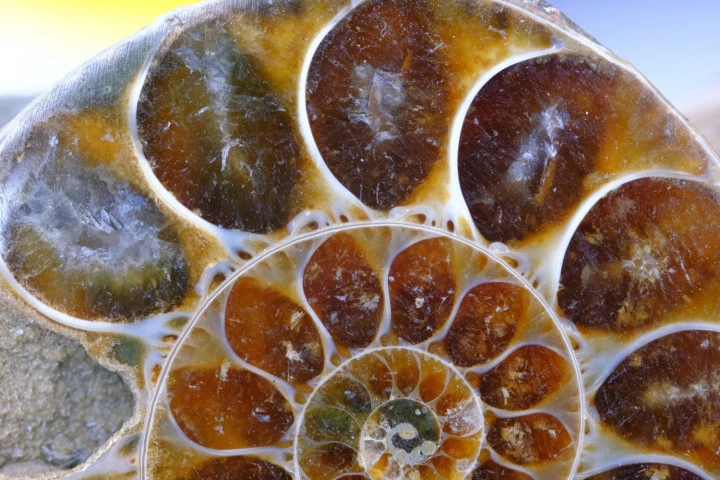 7Artisans 60mm F2.8 @ F8 – closest focus distance
100% crop of above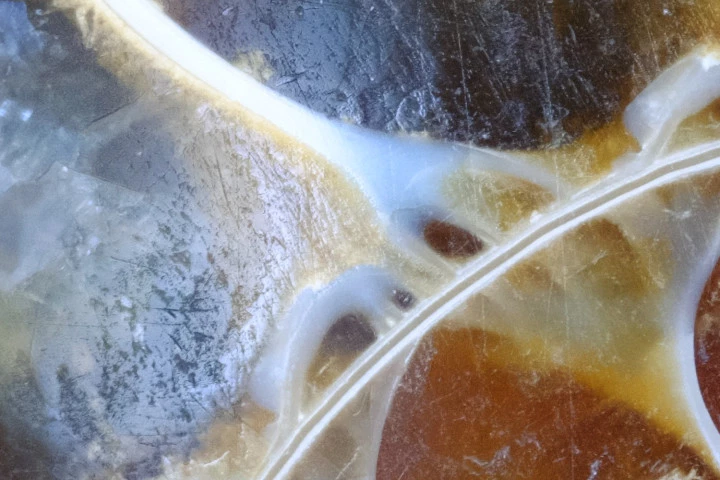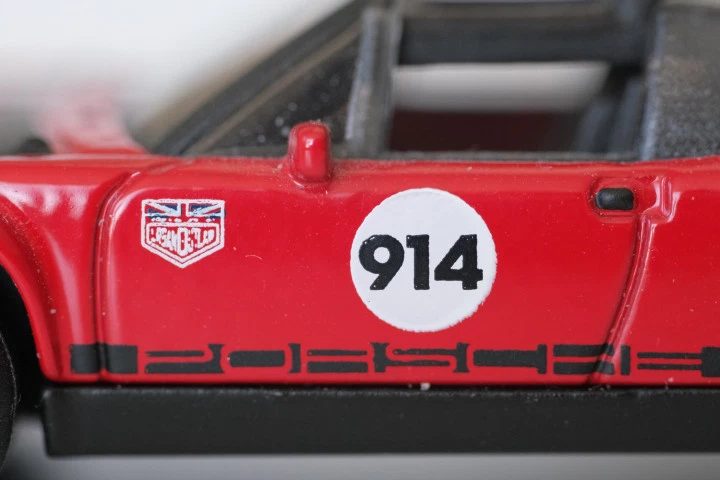 7Artisans 60mm F2.8 @ F2.8 – closest focus distance
I was worrying a bit that movement of whole optical core is producing a lot of air flow inside camera chamber. Fortunately the
lens is nicely ventilated you'll see that if remove detachable tube and focus at infinity. There is very long aperture transmission
lever going through whole lens body length. Aperture is clickless, which is ok for macro work.
My sample has very smooth focusing and well dampened aperture ring rotation as well. The weight with small Fuji X-T30 is
well balanced even when focused to minimal distance. I don't have any issues with focusing at infinity, however have to note
that focus rotation at far distance is extremely short and it takes extra effort to focus precisely.
Hopefully I'll find more time over weekend to make more pictures with this lens and keep posting them to Flickr group of
7Artisans 60mm F2.8 1:1 Macro lens. I'll also make partial disassembly to see if it's easy to adjust infinity focus and maintain themechanics.
Image Samples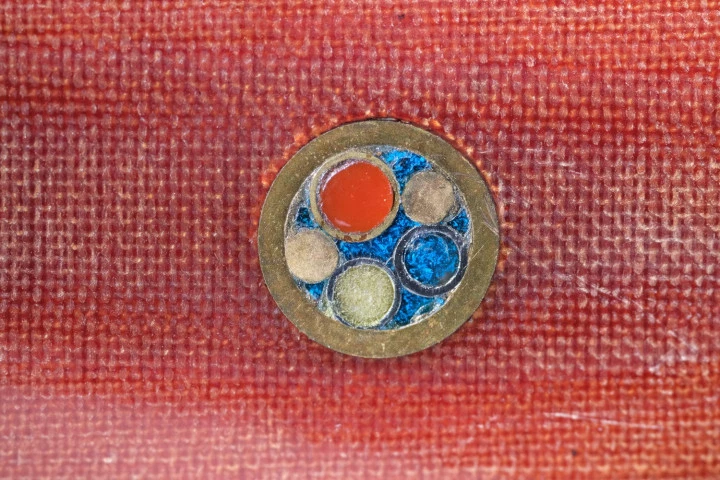 100% crop of above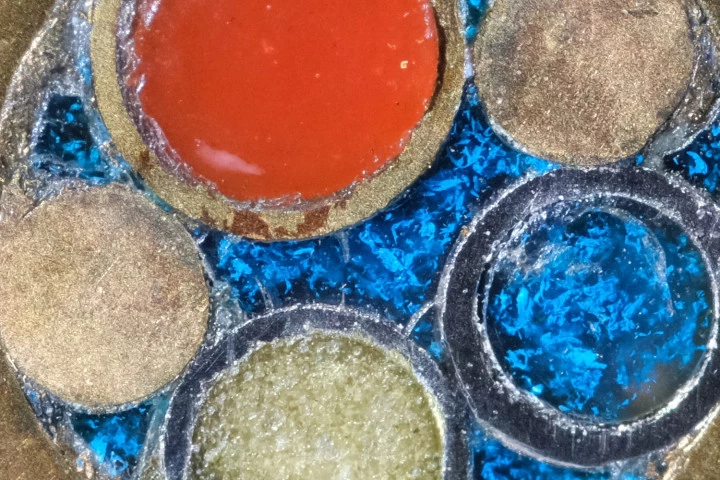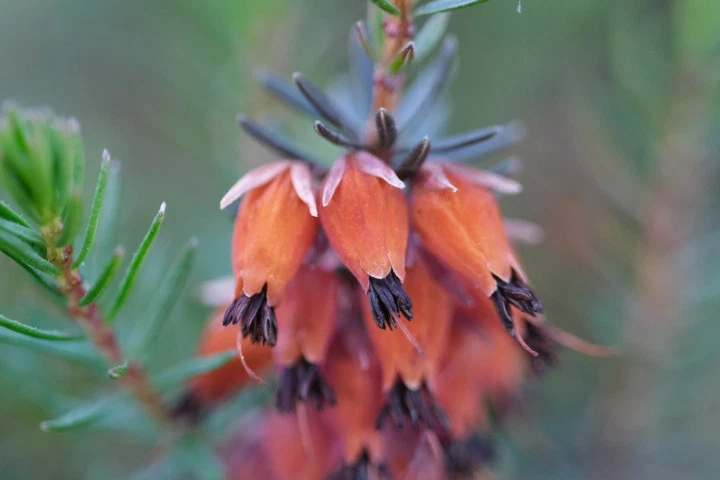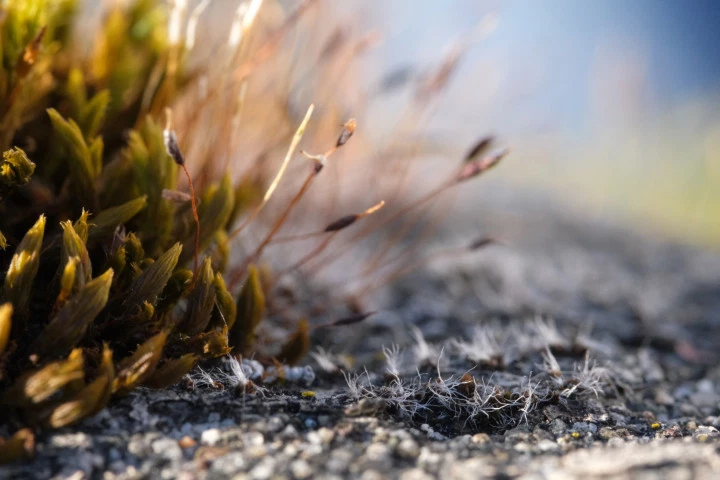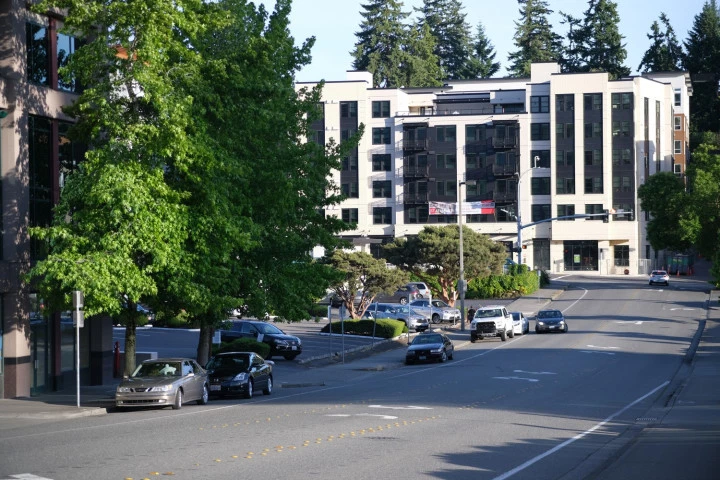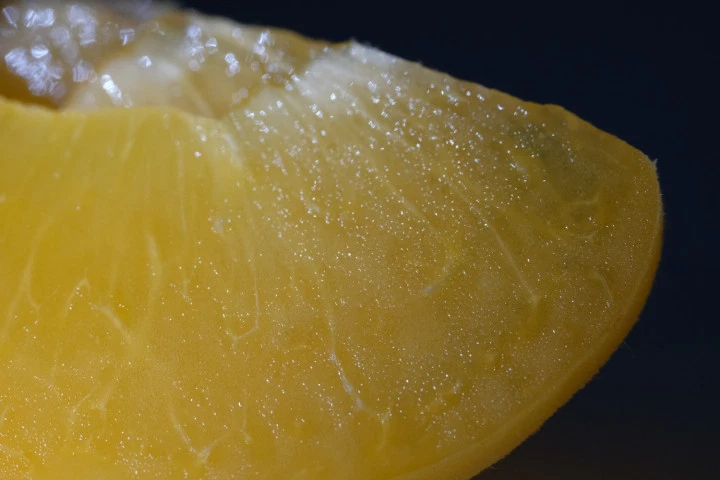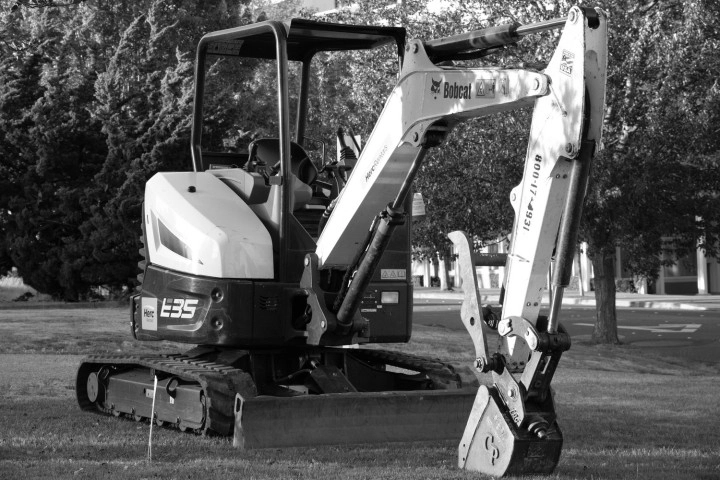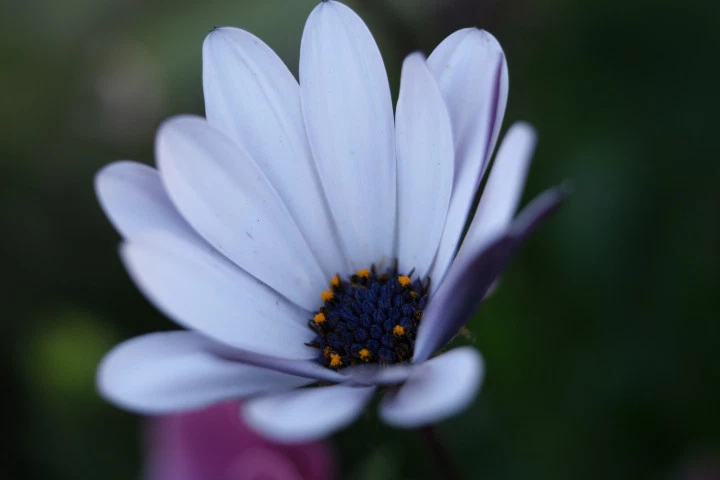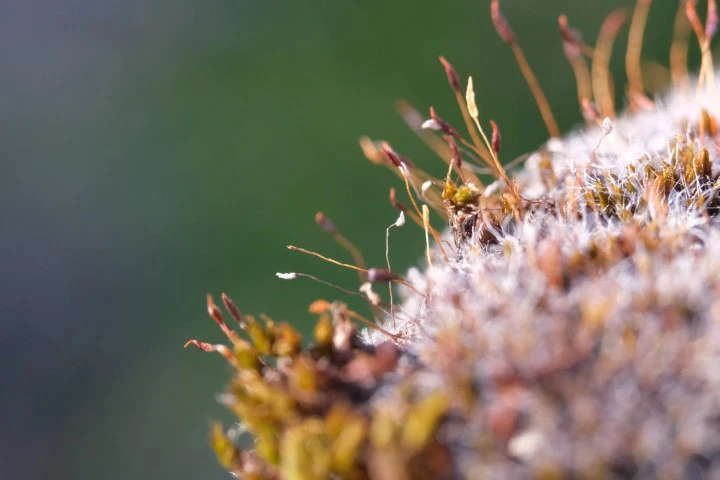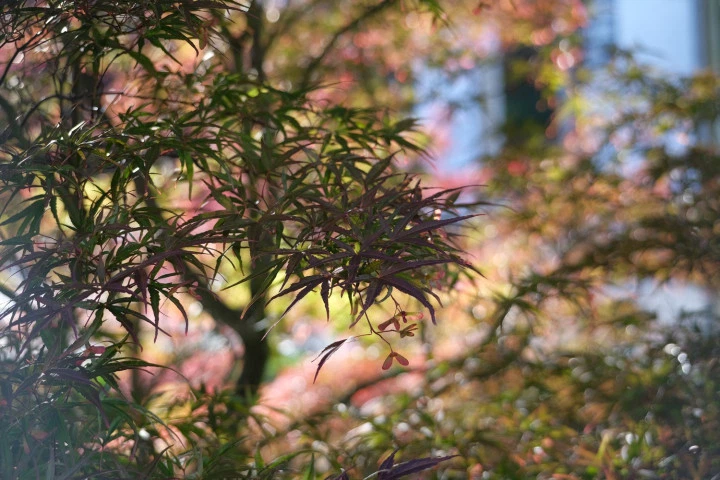 More Images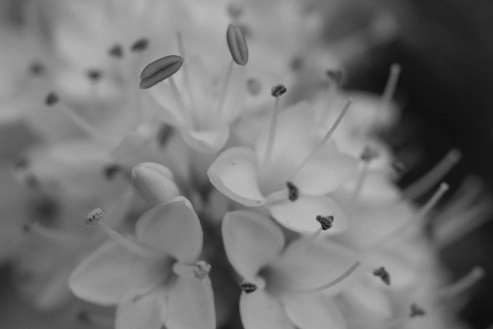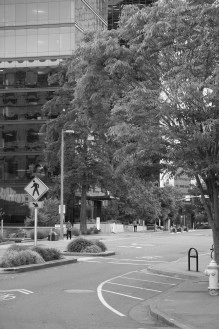 Infinity focus calibration
I've discovered steps for precise infinity point calibration:
1.Use rubber ring to unscrew CCW front naming metal plate.
2.Use torx screwdriver to loosen four silver bolts, then reposition focus ring letting bolts heads slide right or left, check infinity focus with camera.
3.Secure all four bolts, and screw in naming plate.